These days, people are looking for new ways to make their packaging more environmentally responsible while still getting the packaging qualities that they need. Sustainable sourcing is attractive on the one hand, and recyclability is important on the other. One simple packaging material that addresses both aspects is EcoShield® Heat Sealable Paper, a recyclable paper with many creative uses beyond simply replacing plastic.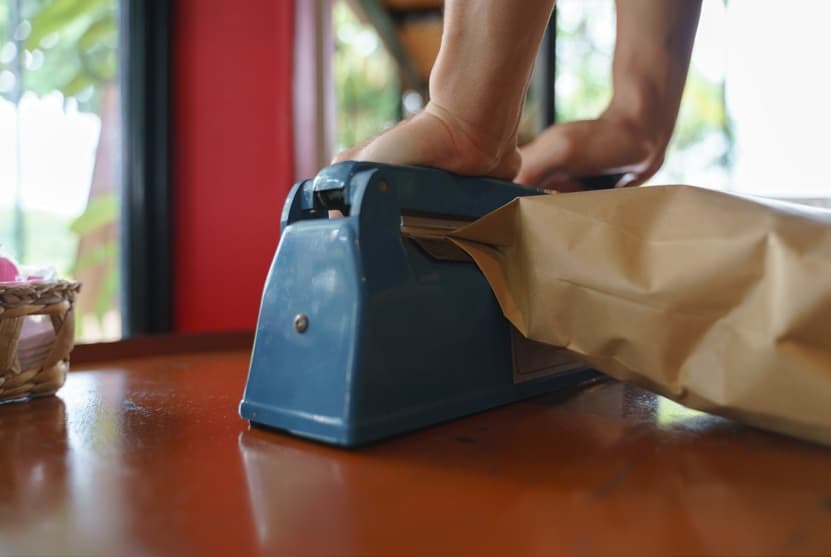 Customize Your Packaging
EcoShield® Heat Sealable Paper is a repulpable material with a heat sealable adhesive coating. By placing coated sides together and using heat seal equipment, end users can create envelopes, bags, tags, or even packaging bands with strong bonds at the seams. The paper is printable, allowing users to customize the bags and envelopes to match their company's branding.
Replace Plastic or Recycle Old Boxes
EcoShield® Heat Sealable Paper works well on automatic form, fill, and seal equipment, allowing manufacturers to easily pack components in small sealed paper pouches instead of the single use plastic pouches often found holding nuts and bolts, game pieces, or other small parts in consumer packages. However, EcoShield® Heat Sealable Paper is not just for packaging finished goods. It has also been found to work well as the outer layer for dunnage bags filled with pieces of recycled boxes. Thanks to special processing equipment from Europe along with a packaging machine from PAC Machinery's sister company, Audion, one U.S. tool distributor recently implemented this strategy for onsite recycling of box waste from incoming shipments. The resulting dunnage bags are used as cushioning in outgoing packages, and the material cost savings from not having to buy kraft packing paper is expected to be significant.
Explore Your Options!
If you are looking for a new packaging solution to make custom envelopes or replace plastic, or if you simply have too many boxes building up onsite, consider exploring the multiple packaging options awaiting you with EcoShield® Heat Sealable Paper! Contact Cortec® to learn more about this recyclable heat sealable paper.
Keywords: sustainability initiative, recyclable packaging, heat seal paper, EcoShield Heat Sealable Paper, recycling ideas, recycling initiative for companies, form fill seal, form fill seal bags, box recycling, Cortec
For a PDF version please click here.